9 years to teen by invitation and audition
The Cecchetti Society of Canada Ballet Syllabus is the technical foundation.
Jazz
Contemporary
Tap
Modern
Ballet
Pointe
Groups, solos, duets, trios
Pre-Professional Dance Training .
5 – 18 years
by invitation or audition
Complete list of classes for Sept 2020-June 2021 Season coming soon
similar to attached list, but even more!
ballet & pointe:  The Cecchetti Society of Canada Syllabus
Ballet Exams Cecchetti Society of Canada>
Cecchetti Day at National Ballet School
jazz
modern
contemporary
acro
tap
conditioning: Body Harmonics  & Essentrics®
recital, Meaford Hall, June 13 2 pm 7 pm
Christmas Living Windows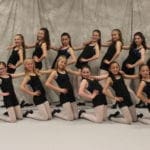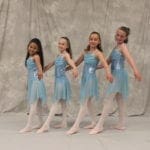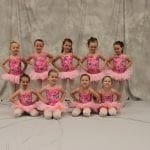 Tiny Dancer : 2 years
Kinder-Ballet/Jazz : 3,4 years
Pre Ballet/Jazz : 5,6 years
Acro Mini : 5,6,7 years
7 to 12 yrs:
contemporary ballet
jazz
hip hop
acro
tap
2020-2021 CLASSES
Next Year's Season!!  Sept – June 2021.  Soooo many classes.   
Two studio locations in Collingwood.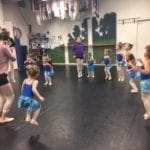 Classes for 18 months to Adult!!   We have it all!    Send us an email and we will add you to our mailout!
Fleet-Wood Dancentre Inc.
School of Dance in Collingwood
*Cecchetti Society of Canada
*Dance Ontario
*Scottish Dance Teachers Alliance
*Acrobatic Arts
*Body Harmonics
Fleet-Wood Dancentre, a School of Dance founded in 1994, has provided dance classes to thousands of students in Collingwood and the entire Georgian Triangle. We are proud of being honoured with the Inaugural Arts and Culture Award, recognizing our history of preparing dancers for professional dance.
Dance students can participate in our Nutcracker Productions and the acclaimed Christmas Living Windows.
We are known for our family friendly atmosphere. Parents can view classes on our live video feed.
Fleet-Wood is a School of Dance with The Cecchetti Society of Canada, teaching the Cecchetti Method of Ballet and preparing dancers for ballet exams.
Registration for one of our dance classes is easy. Please contact Sharron Fleet, and she will get back to you with all the details.
Stay on top of what's going on at Fleet-Wood Dancentre, Collingwood's School of Dance!
Signup for our newsletter to get the latest updates
Location
Fleet-Wood Dance Centre
65 Simcoe Street, Suite 6
Collingwood, ON, L9Y 1H7
and
Studio B: 85 Paterson St. Collingwood