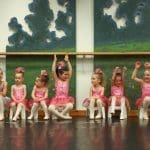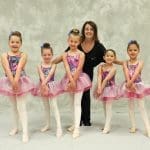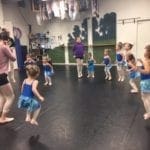 Dance Classes for kids and toddlers can be found at Collingwood's first School of Dance, Fleet-Wood Dancentre.
Nestled in the heart of Creative Simcoe Street, Collingwood's first School of Dance has been teaching classes for kids and toddlers since 1994.
Sharron Fleet, Co Founder, Owner, and Artistic Director offers over fifty years of experience teaching dance to little ones.   Sharron also holds her Grade Eight Piano with the Royal Conservatory of Music, and it is her specialty in both dance and music that has created fun and enjoyable classes for kids, toddlers and children of all ages.
Creative music is key, with a strong beat or rhythm that caters to kids!   Walt Disney favourites, and traditional nursery rhymes work effectively to engage a young dancer,   Toddlers and kids love to "pretend", and enjoy tools such as rhythm sticks, tambourines, balls, scarves, hula hoops to name a few.  Couple these tools with gross motor skills and you've introduced a young child to dance.